Whether you call hoop buildings, canvas buildings, pe fabric buildings, or hoop barns, we've got 'em. We are hoop building dealers. Big or small, each hoop building is custom made to your exact requirements. This process generally takes 3 to 4 weeks in our South Dakota hoop building factory and then it's on its way to your place.
Journey to our individual hoop barn pages to get exact hoop building dimensions as well a quote on hoop barn cost.
Small Utility Hoop Buildings
( Single Pipe )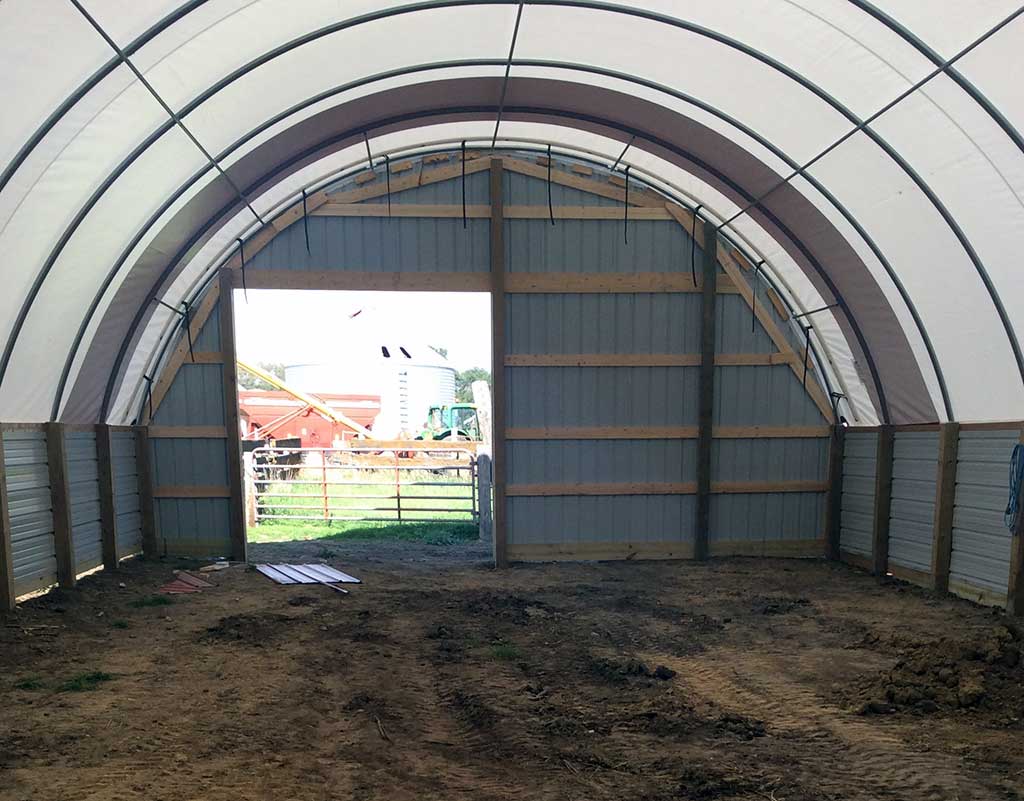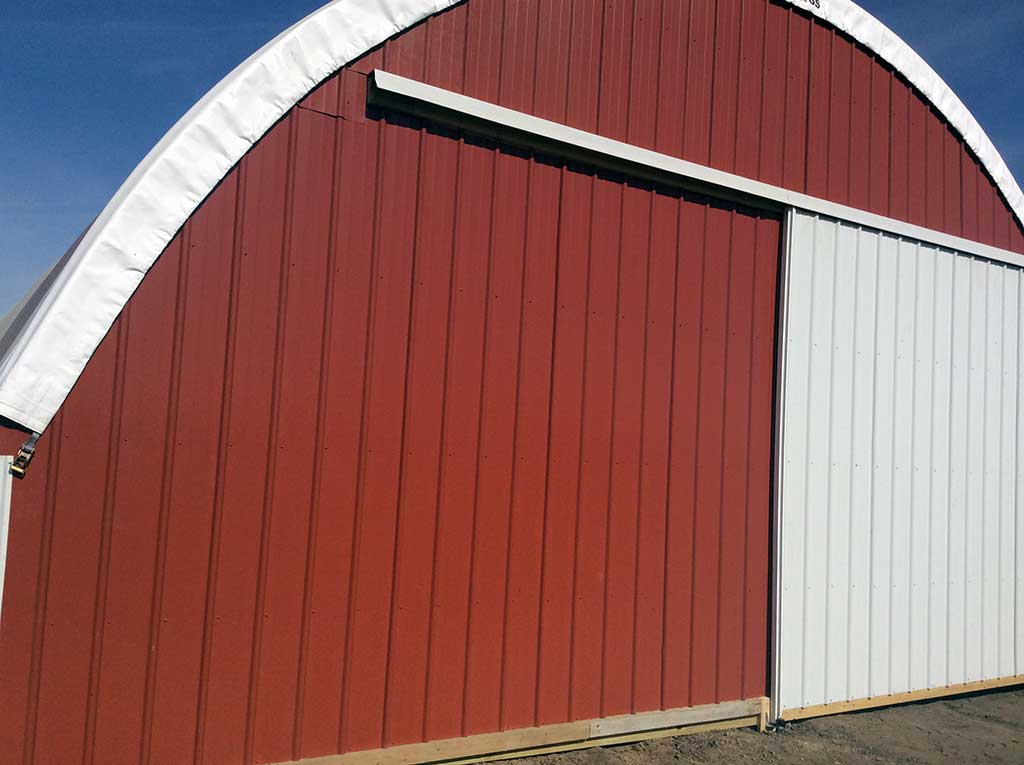 These may be small hoop barns but they are not sissies. Our pipe hoops are 12 gauge 2 3⁄8" in diameter. The covers are industry standard 12.5 oz UV-resistant polyethylene with a long life the same as our larger buildings. They don't have to be small hoop sheds either as you can order them any length you like. These hoopbarns are a lot of bang for the buck!
Free Standing Hoop Building
(No pony wall required)
This is currently the only free standing building we offer. There is no requirement for posts or walls which makes this a totally portable hoop building.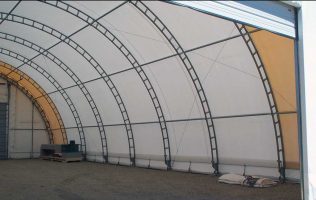 Truss Buildings
Links
The truss building is the work horse of our hoop barn line. Whether you need a hoop building for grain or equipment storage or if you're looking for a great livestork building, you'll find it in a truss hoop barn