Hoop Building Prices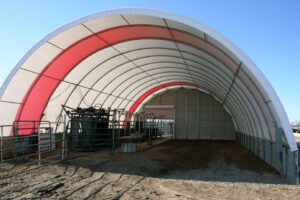 Why don't we have hoop building prices? That's a question we are often asked.
We have dozens of buildings and an infinite number of sizes in those buildings, Taking into account all the possible combinations of options, we have millions of buildings.
While we'd like to have a page on our website for every building, it's just not possible. That's why we make it easy for you to get a quote on the exact building you want; the size, options and color you prefer.
Even if we could put up a page for every size building, what would we say about them? "This building is 20′ bigger than the last one we showed you"?
Google doesn't like duplicate content so where would get pictures of all those buildings? Even with being in business for 20 years, we haven't put up millions of buildings. You want Google to like us, right?
We're doing our best to be honest and open about our pricing and get you pricing on your custom building as quickly as possible.
If email isn't quick enough for you, we man the phones 12 hours a day 🙂
Comments are closed.